Hi, I'm Kanika Tolver!
I am a Professional Coach, Author and Speaker. I strongly believe that a satisfying, successful career requires fulfillment, self-awareness and determination.
I've been a student of the process for over 15 years working with the Federal government and Fortune 500 companies. As my story demonstrates, a clear path is not necessarily a straight line. I've mastered the art of finding a satisfying career that provided me a six-figure income, the option to work from home and progressive career advancement.
Although, I wouldn't trade my experience for anything, I yearned for a more creative and entrepreneurial endeavor. Today, I work with motivated professionals just like you that want to find their dream job or pursue a career change.
I have successfully coached hundreds of professionals on realizing who they are, where they wish to be, and how to get there regardless of age, culture, geography and experience. Most of them have landed their dream jobs at Bank of America, Amazon, Microsoft, and several Federal Government agencies.
Do you have a career goal or a professional industry you are passionate about, but you don't have the knowledge or time to create a career branding strategy you need?

Don't Delay, Take Action Now…
It's sad seeing a lot of professionals unhappy with their jobs. If only they were lucky like you reading this, they would have a new opportunity to learn how to find their dream job that pays a six-figure income, supports work life balance and provides career advancement.
I have created a group of ambitious professionals to help them to find their clearer paths and build rewarding careers. Everything you want to do depends on you. Your success is in your hands. I'm here to guide you into a rewarding career.
It's high time you learned how to brand, market, and sell yourself flawlessly to professional leaders and become a leader within your industry.
Get Your Dream Job NOW!
---
Professional Bio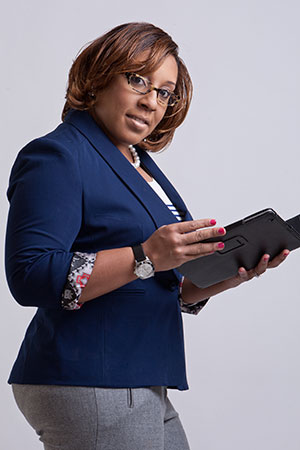 Kanika Tolver has a unique combination of interests and talents. She is a career coach, consultant, speaker and a self-professed "tech geek". When asked about what people will perceive to be an unusual combination of careers, she responds, "I've always loved helping people to create their own epic lives. I'm able to use my talent to connect you with people and be a catalyst for positive, exciting change in their lives, which is exceptionally gratifying to me."
She is the author of the acclaimed title, "Life Rehab: Don't Overdose on Pain, People and Power" (Paperback, ISBN 978-0615797939), which explores the perils of living life at too fast a pace and neglecting to take the time to reflect and rehabilitate from those factors in one's life that have caused pain.
With her wealth of experience, she is able to provide a career-coaching program to professionals who initially loved their work.
"My goal is to help them discover and re-discover their "true personal brands" and why they should not relent until they explore it", she said.
Kanika attended Bowie State University in Maryland and graduated May 2005 with a Bachelor's degree in Computer Technology. She hails from Washington, DC where she has resided most of her life. There she and her husband enjoy taking time to participate in community events, enjoy wonderful leisure activities and lifestyle options the capital city has to offer.