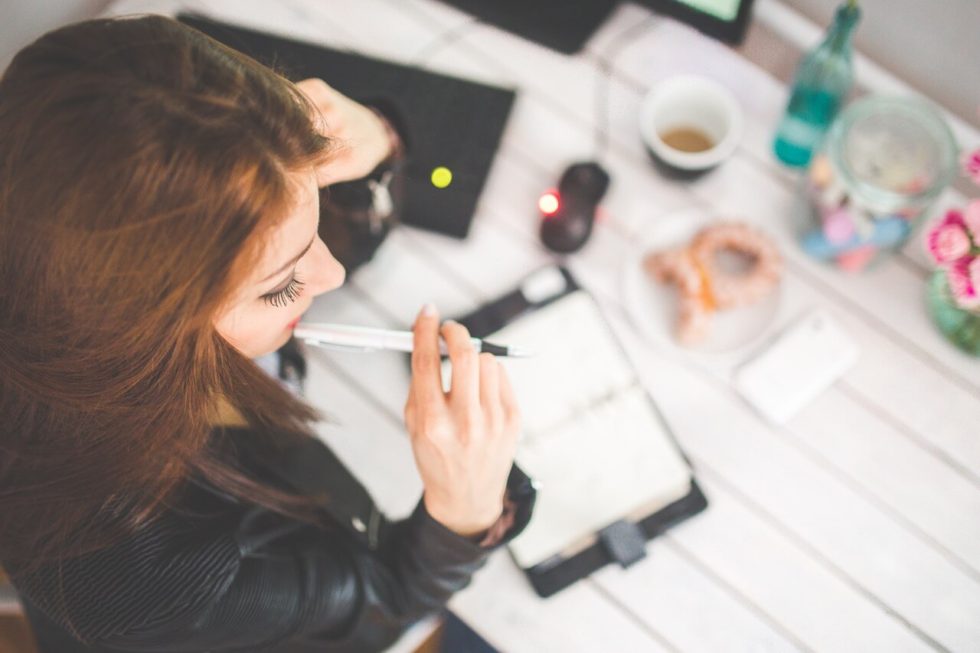 The 4 Steps to Making a Career Change
There is nothing worse than waking up everyday hating  your job. I know that feeling all too well, when I worked in the Federal Government I spent 5 years going to a job that was not challenging me and the work environment was toxic. But, working for the Federal Government was all I had been exposed to in my career. Not to mention, I lived in Washington, DC where 80% of the workforce works for the Federal Government.
In 2014, I decided to take a leap of faith and resign from my Federal Government job and go work as an Senior Consultant at Deloitte, LLP. Yep, I left my good government job for private sector. I joined one of the most powerful Big 4 consulting firms in the world.
I dropped my career for the dream and below I have outlined my career change successes:
Research Your New Career Industry

Before, left my Federal Government job, I spent months researching Deloitte and other Big 4 consulting firms. As a Federal employee my job title was "Information Technology Specialist". I did not know the first thing about "consulting".  I worked along side and managed Federal technology consultants ( also referred to as contractors). I was always jealous of them, because they were doing the creative and innovative technology tasks. I was just pushing papers and managing their work. For months, I read blogs, books and even asked those same consultants for advice as I considered leaving the Federal Government.

Learn New Technical Skills

When considering a career change learning new technical skills is usually required. As a new Senior Consultant at Deloitte I had to learn the Agile/Scrum best practices and new tools like Jira and Slack. I pushed myself to become a Certified Scrum Master within the first 3 months of starting the new job. I did not want to fail in my career change journey and I was determined to use tools like Udemy.com and Lynda.com to get caught up to speed fast.

Revamp Your Resume and LinkedIn Profile

For over 13 years, I only had a Federal Government resume. So I researched how to write a private sector resume. It was not too hard for me, because I was already good at writing Federal Government resumes for my family and friends. I revamped my resume by rewriting it with the right technical skills, technology software tools and job related keywords that only private sector would identify with. Then, I updated my LinkedIn profile with the details from my newly revamped resume. Then, companies like Intel, Microsoft, Oracle and Amazon reached out to me about six figure opportunities. The career change was working in my favor, because I became more marketable.

Apply for Detailed, Freelancing and Volunteer Positions

Career change options for most professionals seem impossible or very limited, but after reading various books and blogs about this subject I knew I could conquer it. In the past, I pushed myself to work on freelancing and volunteer projects that would afford me the opportunity to learn new skills in the areas of social media marketing, data analytics and web design, so I could thrive in my career change journey.  Not, to mention, it led me to create my own digital branding technology company called Brand DMV, Inc. Checkout my company website: Brand DMV (Digital Mobile Visuals).

Career changes are scary, but staying in a job you hate is a nightmare.  The career change journey leads to career happiness and it removes career confusion.
Take a Leap of Faith and find your DREAM JOB!!