Hi, I'm Kanika Tolver!
I am a Professional Coach, Author and Speaker. I strongly believe that a satisfying, successful career requires fulfillment, self-awareness and determination.
I've been a student of the process for over 15 years working with the Federal government and Fortune 500 companies. As my story demonstrates, a clear path is not necessarily a straight line. I've mastered the art of finding a satisfying career that provided me a six-figure income, the option to work from home and progressive career advancement.
Although, I wouldn't trade my experience for anything, I yearned for a more creative and entrepreneurial endeavor. Today, I work with motivated professionals just like you that want to find their dream job or pursue a career change.
I have successfully coached hundreds of professionals on realizing who they are, where they wish to be, and how to get there regardless of age, culture, geography and experience. Most of them have landed their dream jobs at Bank of America, Amazon, Microsoft, and several Federal Government agencies.
Do you have a career goal or a professional industry you are passionate about, but you don't have the knowledge or time to create a career branding strategy you need?

Don't Delay, Take Action Now…
It's sad seeing a lot of professionals unhappy with their jobs. If only they were lucky like you reading this, they would have a new opportunity to learn how to find their dream job that pays a six-figure income, supports work life balance and provides career advancement.
I have created a group of ambitious professionals to help them to find their clearer paths and build rewarding careers. Everything you want to do depends on you. Your success is in your hands. I'm here to guide you into a rewarding career.
It's high time you learned how to brand, market, and sell yourself flawlessly to professional leaders and become a leader within your industry.
Get Your Dream Job NOW!
---
Professional Bio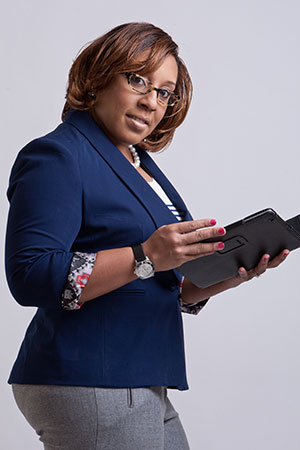 Kanika Tolver is no ordinary "social-preneur." This former highly decorated government employee turned rebel entrepreneur and Certified Professional Coach is a serial innovator who's fueled by an extraordinary commitment to social change and to helping others create their own "epic lives."
As an in-demand coach, consultant, speaker and thought leader who's often tapped as an expert source for the media, Tolver helps individuals establish themselves at the "architect of their own life" to realize career, business, life and spiritual success—all in a way that promotes restoration, balance and nurturing one's authentic self. Her services include career coaching and technology coaching. A self-professed "tech geek" and career technologist enamored by the latest and greatest gadgetry, Tolver is also an advocate who also promotes "people of color" getting more involved in science and technology.
Tolver is also author of the acclaimed title, "Life Rehab: Don't Overdose on Pain, People and Power" (Paperback, ISBN 978-0615797939). In this lauded book, which boasts nearly a 100% five star rating on Amazon.com, Tolver not only talks about her own personal experiences with self-identity issues, painful relationships, managing her weight, and bad career experiences, but also provides a step–by-step plan for your own bona fide "Life Rehab."
Tolver is a highly regarded source often tapped by the press, having been featured on CNN, CBS Radio, Yahoo, Glassdoor, Entrepreneur, the Washington Post and in a litany of radio interviews. Kanika Tolver, who graduated from Bowie State University in Maryland, currently hails from Washington, DC where she has resided most of her life.